Introducing ScreenMiner™
We needed a product to visualize our complicated audience data... and now we're sharing it with the world.
Request demo
Dig your data. Build your audience.
Wondering whether your marketing is working or wobbling?  Wonder no longer. ScreenMiner™ delivers smart visualizations, benchmarks and meaningful insights.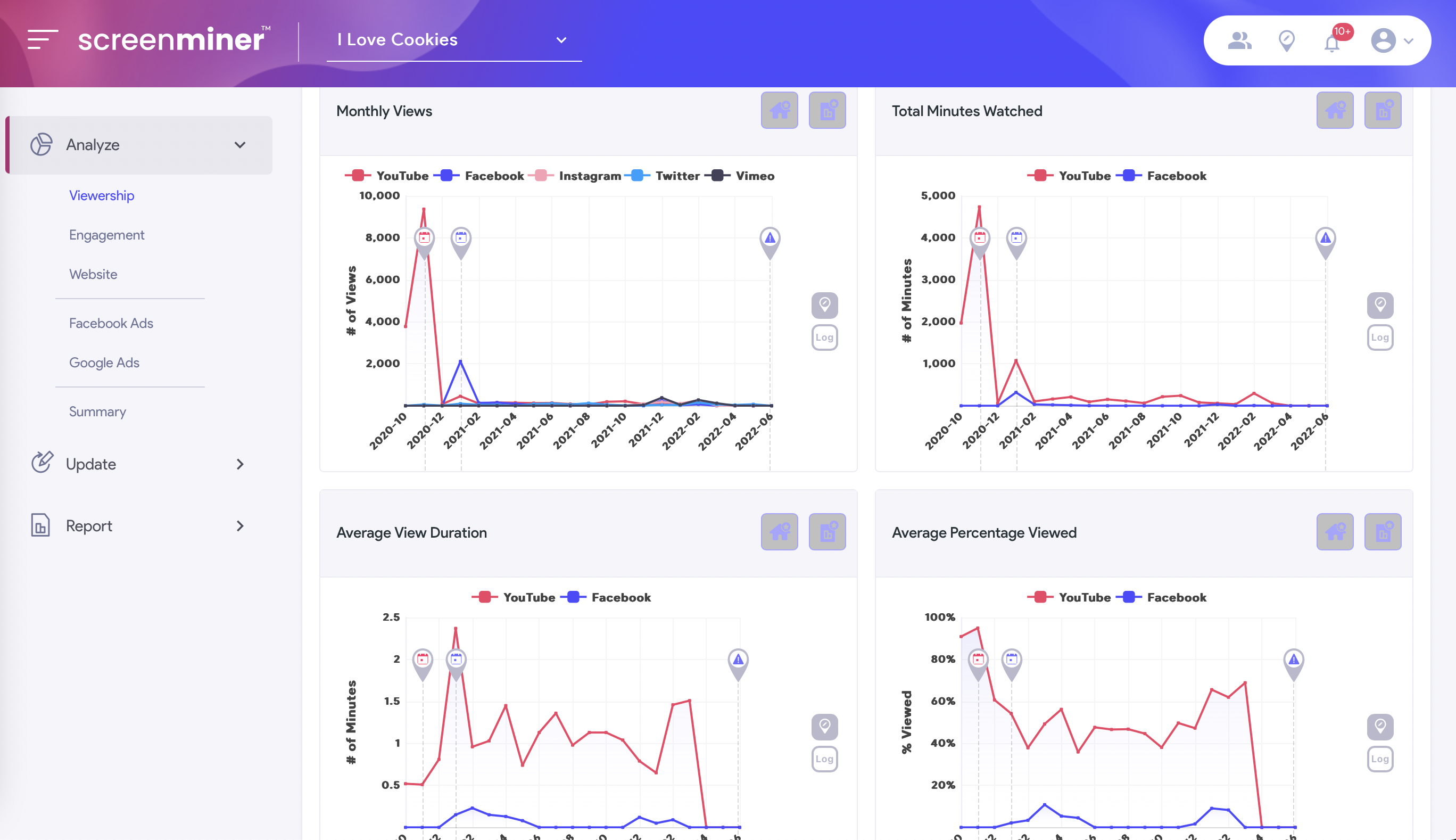 Report to funders
ScreenMiner™ takes the pain out of performance tracking.  Reporting the reach and impact of your project has never been easier.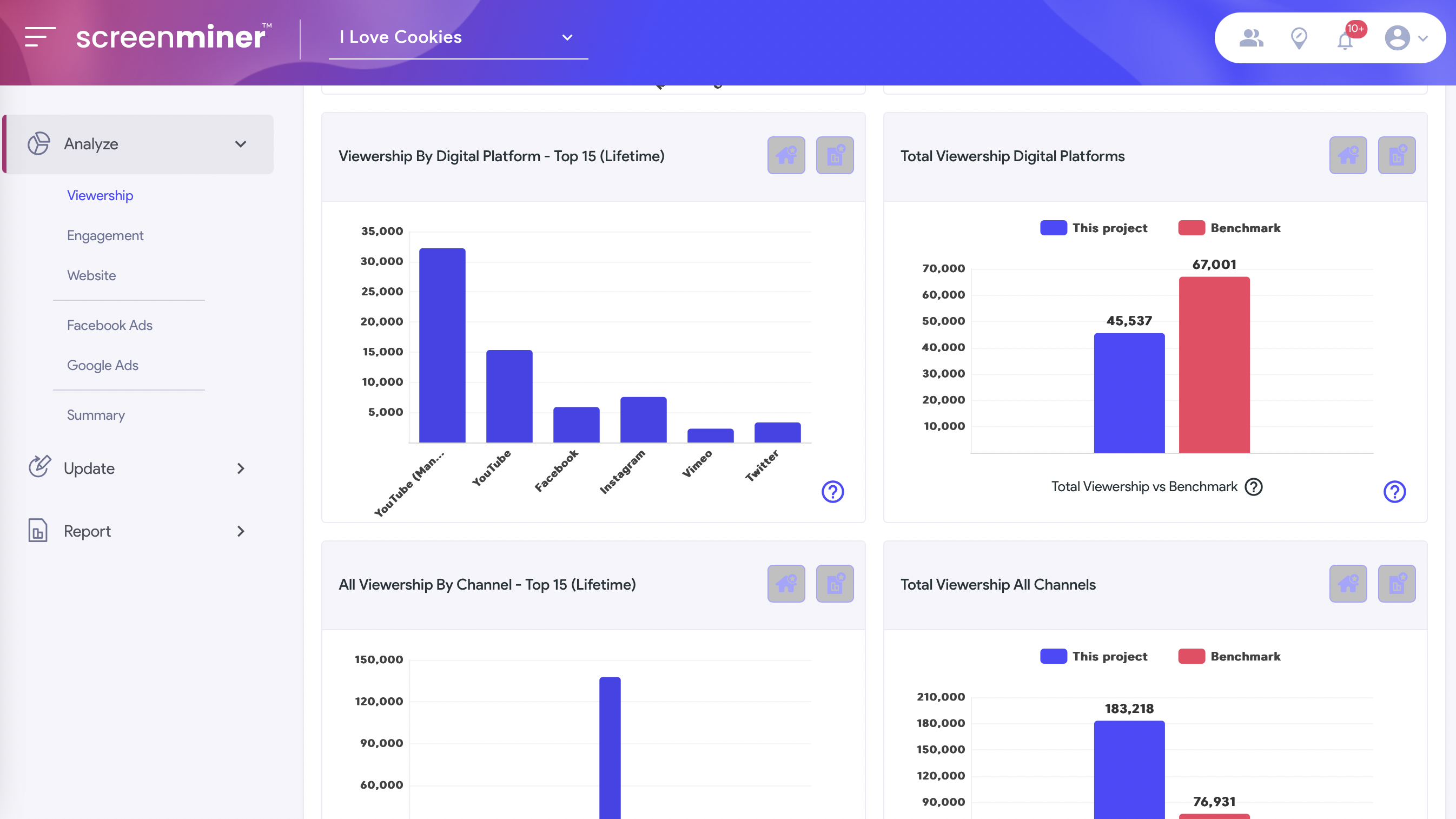 Portfolio performance
ScreenMiner™ makes it easy to gather, sort and filter audience data by project, or group of projects, so you can identify trends, outliers, and establish benchmarks for audience reach and engagement across platforms, online and off. Perfect for funders, broadcasters, streamers and organizations looking to see their relative performance of projects.