How to make your video content discoverable for AI and Machine Learning
October 4, 2022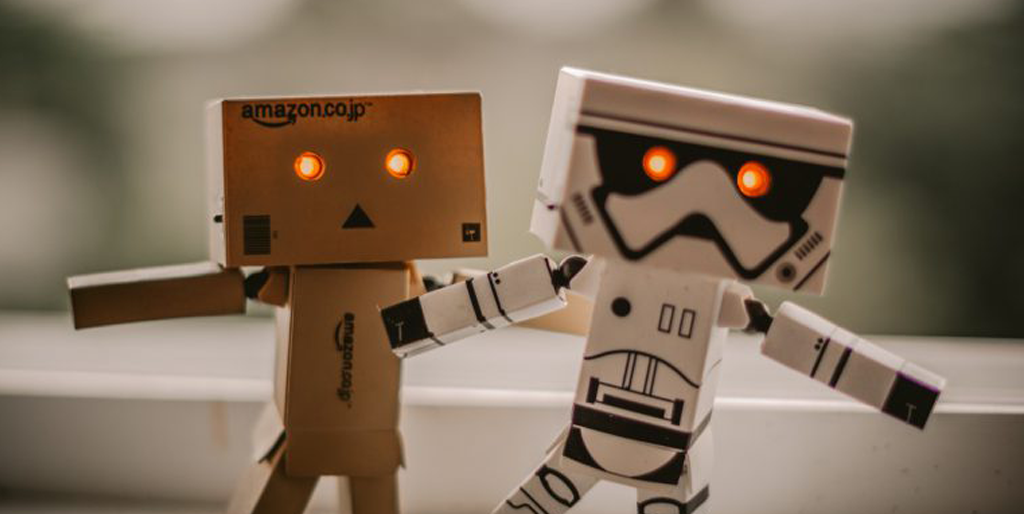 When it comes to digital marketing and content discoverability, it seems that with every revolution designed to improve audience experience, a new obstacle for content creators comes in tow. Artificial Intelligence (or AI) and Machine Learning are currently two of the hottest buzzwords in a number of sectors, and in 2019 they will further disrupt the content creation industry.
WHY SCREEN PRODUCERS SHOULD CARE ABOUT AI AND MACHINE LEARNING
Machine learning and Artificial Intelligence, (or AI) will see roles such as the curation of content automated further. Whether it's presenting a specific piece of content in response to a voice search or providing users with a curated list of resources such as a list of comedy films on Netflix — algorithms will power personalized content and serve these suggestions to users.
As time goes on the machines / programs/ platforms will analyze more information and become more efficient at finding the right type of content for individual users.
Although improving all the time, machines still need content (and their descriptions) tagged in a certain way so that they can read it and correctly identify it. This will put further pressure on producers who are already feeling stretched when it comes to making their content discoverable. As we first alluded to on our blog post about structured data, the emphasis will shift to not only making content discoverable, but also making it uniquely identifiable.
HOW TO MAKE YOUR CONTENT AI READY
Whether you're a self-distributor on a website, have a distribution deal with Netflix, or are solely uploading to YouTube, there are fundamental steps that need to be taken in order to make your content as discoverable as possible.
KNOW YOUR SVOD REQUIREMENTS
For producers that have a deal with Streaming Video on Demand (SVOD) platforms like Netflix or Amazon Prime there is still a bit of heavy lifting to do. In order to satisfy the suggestion engines and accurately fill the curated content lists, while providing the user experience, these platforms require the producers to descriptively label their content in very fine detail.
Netflix requires all partners to provide in-depth meta information while also providing editorial and artwork assets that comply with the platforms style guides. The sheer range of production and post production requirements that Netflix asks of producers would indicate they are essential to providing a seamless and efficient user experience.
Using Netflix as an example, when the assets of these shows are tagged with specific indicators, the platform is able to categorize shows by actor, theme, genre, film/TV and sub genres such as "films with a strong female lead". All of this leads to greater personalization as part of the service.
If you're still not convinced about the importance of AI in media consumption or the necessary corresponding labelling duties required of producers, consider this: 75% of Netflix viewing is driven by the recommendation algorithm. Back when Netflix was only at 33 million users worldwide, then head of global communications Joris Evers said "there are 33 million versions of Netflix", from there the emphasis on personalization has only gone from strength to strength.
THINK OF YOUR WEBSITE LIKE GOOGLE DOES
Anyone putting up content on a website is surely aware of the importance of search engine optimization in order to rank high on Google. For many webmasters, this would involve meta tagging, meta descriptions and other on page optimization along with a campaign of obtaining backlinks from high authority domains. For screen media producers who embed videos on pages of their website, it is now more important than ever that they go one step further and implement structured data on these webpages.
Structured data simply means assigning tags to uncategorized data so that search engines can identify it easier. Google, Bing, Yandex and Yahoo collaborated on a common markup format called Schema to help you. There is a specific schema for lots of different information types, such as recipes, books, songs, TV series, movies and more.
Implementing schema allows you to feature in rich results that appear on search engine pages like Google above, or outside of the list of ten blue links. Read more on our structured data blog.
In an article published in Wired by journalist Cade Metz, it was revealed through several interviews with high level executives that Google has incorporated deep learning into its search engine. In some cases, the neural nets that make the AI possible, can handle queries better than algorithmic rules hand-coded by human engineers. Neural nets or artificial neural networks are one of the main tools used in machine learning. As the "neural" part of their name suggests, they are brain-inspired systems which are intended to replicate the way that we humans learn. (Hat tip to Digital Trends for the great explainer.)
One example given in the article describes the power of AI-aided search simply yet effectively: "If you feed enough photos of a platypus into a neural net, it can learn to identify a platypus. If you show it enough computer malware code, it can learn to recognize a virus. If you give it enough raw language—words or phrases that people might type into a search engine—it can learn to understand search queries and help respond to them."
YOUTUBE
There are 300 hours of video uploaded to YouTube every minute and almost 5 billion videos are watched on YouTube every single day; These are the numbers that content creators should have in their mind when they think their job stops once a video is uploaded. Content producers should think of each video as a mini-website that needs to be tagged and optimized accordingly. Get further information about Video Production Studio.
YouTube search works almost identically to Google Search and thus users search for content in very much the same way.
Here are some tips to remember when tagging and labelling your videos with AI-powered search engines in mind:
Use video keyword research to inform the title of your content. This is the task of finding words and phrases that people use to search for video content online.
Look at the autocomplete suggestions around your desired keyword topics to title your video in a way that matches how users are searching.
Use the video tab on Google search to see what videos are already ranking for search terms related to certain queries and optimize accordingly.
Embed YouTube videos on webpages and implement structured data on these pages.
Fill out title, description and keywords. In advance settings select category, enter the recording date and select the video recording language.